Concrete Raft Slab Pour | Kitchener
Riverside was in Kitchener recently for a Concrete Raft Slab Pour for a new Drewlo apartment development. We poured 3000 metres delivered by 400 concrete trucks in one day. We had 4 concrete pumps on site all day ensuring a continuous flow of concrete was being poured. The project is moving along quickly. If you're a developer or project manager contact us with your drawings and we will provide you with a competitive quote. A special thanks to CBM St Mary's for providing the trucking services for such a large project.
Take a look at the photos & video of this Concrete Raft Slab Pour below.
June 2019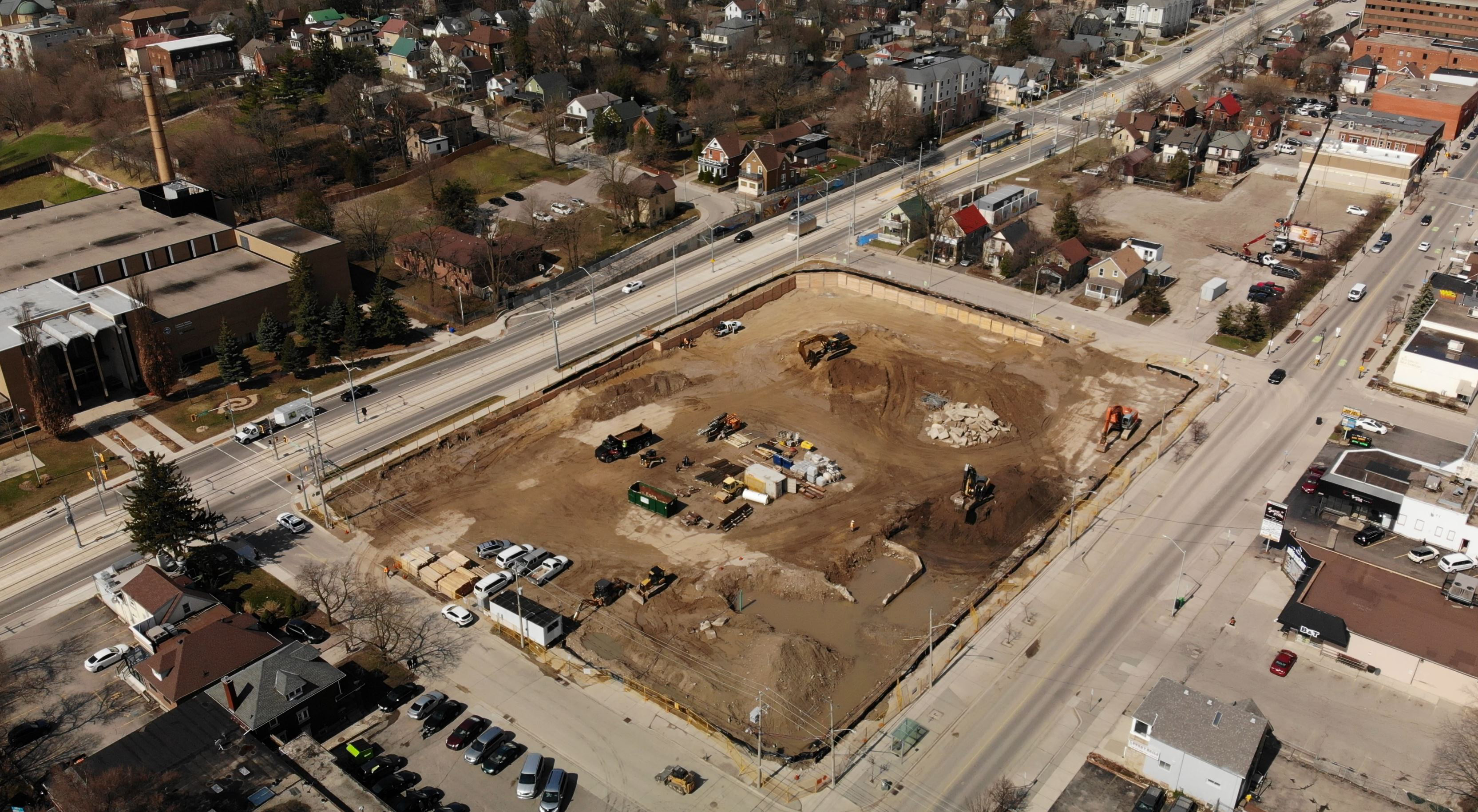 July 2019